Product: Oil & Emulsion Mist Collecting System
Model: HEMS 1-1.0/2-2.0/4-3.0/12-9
Application: Machining/Cutting/Grinding/ Mist
Air Flow: 7000-54000m³/h
Customer: VW-Loutang 3
Date of Installation: 2012
CHALLENGE
Volkswagen company, located in jiading district, Shanghai, 3598 north road, built a new engine production workshop,with the annual output of 700000 engines.
When the machines operate, a lot mount of emulsion mist leak from the gap, which has great harm to workers' health. Henteen APC get invitation from the VW company to design the mist collecting system to clean the environment in the workshop.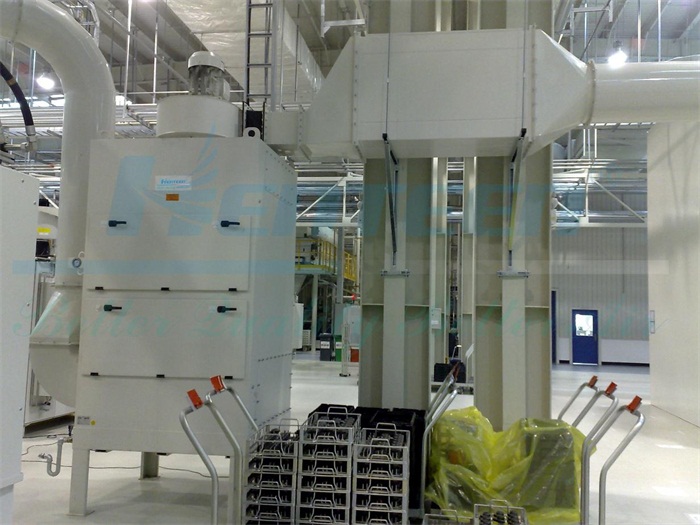 SOLUTION
After calculating, several HEMS systems were designed in different areas,with airflow from 7000m³/h to 54000m³/h,and we use different model separators according to the airflow. Dirty gas discharge out of the workshop after filtering,
and the emission concentration comply with relevant standards.
In order to ensure enough suction effect and avoid blockage in the duck-work, suction speed in the branch pipe is 8.5-10m/s,handling speed in the main pipe is 15-16m/s. The pipe is made of carbon steel, sealed with rubber material.
The units have been working reliably ever since, used continuously during multiple shifts. "Good work environment is that we have been trying to target", Mr Mei detailed, Engineer of the VW company.