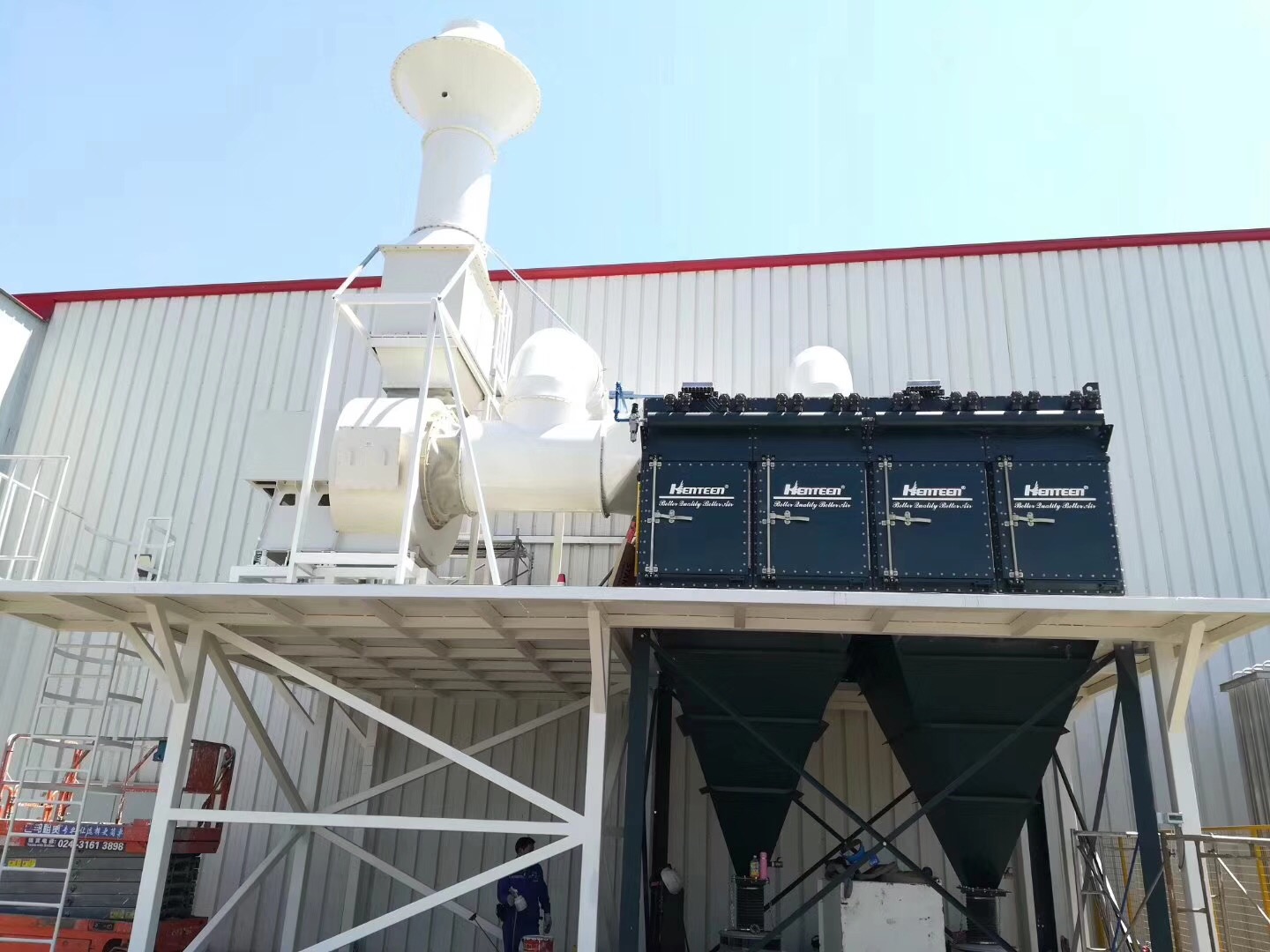 This is performance and reliability in a compact package that fits anywhere. But installation HSP ability isn't the only benefit of Henteen's cartridge collectors. They also deliver high filtration efficiency with minimal pressure drop. And with true down flow operation and vertically mounted filters, there is less dust re-entrainment. As a result, our HVCD collectors are ideal for in-plant dust and product recovery.
Like all of our dust collection systems, these units are built to be exceptionally rugged and ready to stand up to heavy-duty use. With a wide range of options, they'll bring you the HVCD ability to meet your application needs.
Design Features
· 10 standard models
· 500 CMH to 250,000 CMH
· Media area from 33 sq.m. to 4,166 sq.m.
· Housing and hopper constructed of continuously welded HRS
HVCD Flow Pattern
1. From entry to discharge, dust always travels downward between vertical cartridge filters, never impeded by counter flowing air.
2. Light dust particles are collected on outer cartridge surfaces while heavier particles are driven downward to hopper.
3. Unlike horizontal cartridges, vertical filters are uniformly effective over the entire surface.
4. Venturi assisted jet pulse cleaning assures minimum recapture of dislodged dust during cleaning cycle.
5. Dust entering at the top of the collector won't disturb dust already settled in the hopper.
Accessories / Options
· Structural support steel
· Slide gates
· Air locks
· Access platforms
· Fans
· Electrical controls package (NEMA 4,7,9)
· Pressure relief doors
· Pressure gauges
· Special paints
· Stainless steel construction
Filter Media
Cellulose materials
· Plain or treated for high efficiency and long life
· Cellulose-polyester blend
Felted materials
· Aramid (Nomex®)
· Acrylic coated polyester
· Spun bond polyester
· Spun bond Aramid
PTFE membrane finishes or nano web technology available for most materials