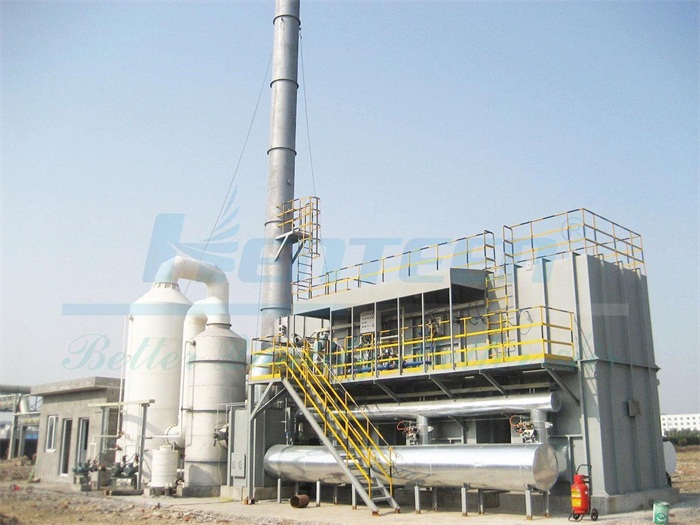 \
THERMAL & CATALYTIC OXIDIZERS
Henteen supply a broad line of technologically advanced, yet user-friendly air pollution control products for the abatement of industrial emissions like Volatile Organic Compounds (VOCs), Hazardous Air Pollutants (HAPs), Nitrogen Oxides (NOX) and process odors. Each thermal and catalytic oxidizer product represents a value-engineered system with emphasis on cost minimization for vapor combustion and fume incineration applications.
We strive to provide innovative pollution control technology including process analysis, engineering, equipment manufacturing, installation and post-sale 24-hour aftermarket service.
Because we supply all of the abatement technologies, customers can expect an unbiased equipment selection based on the destruction requirements, efficiency needs and process parameters.

Technologies
– Regenerative Thermal Oxidisers (RTO)
– Thermal Recuperative Oxidisers
– Direct fired Thermal Oxidisers (DFTO)
– Regenerative Catalytic Oxidisers (RCO)
– Catalytic Recuperative Oxidisers
– Rotor Concentrator/Oxidiser
• Chlorinated Emission Control Systems

The HENTEEN RTO Advantage:
· Zero leakage, dual-disk Poppet valve design achieves 99+% destruction efficiency without a puff chamber or reliability concerns
· Regulatory Compliance Guaranteed
· System flexibility addresses a wide range of process conditions and easily controls multiple sources
· Customized ceramic media with true thermal energy recovery up to 97%
· Low system pressure drop reduces electrical consumption
· Competitive capital equipment cost
· Rapid installation time on most systems
· Small equipment footprint
·
· Henteen's Cost Effective Design:

The RTO is designed as part of Henteen's broad line of technologically advanced, yet user-friendly, air pollution control products. Henteen's experience includes over 35 years of Regenerative, Recuperative, Catalytic and Direct-Fired oxidizer manufacturing, ranging in size from 100 to 500,000 SCFM (150-800,000 Nm3/hr). These vapor combustion technologies are used in conjunction with Emission Concentrator Systems, Scrubbers, Soil Remediation Equipmentand Ceramic Filter Systems for industrial processes. Each product line represents value-engineered systems with emphasis on cost minimization. All systems are designed for seamless integration into the process, optimal performance and trouble-free operation.