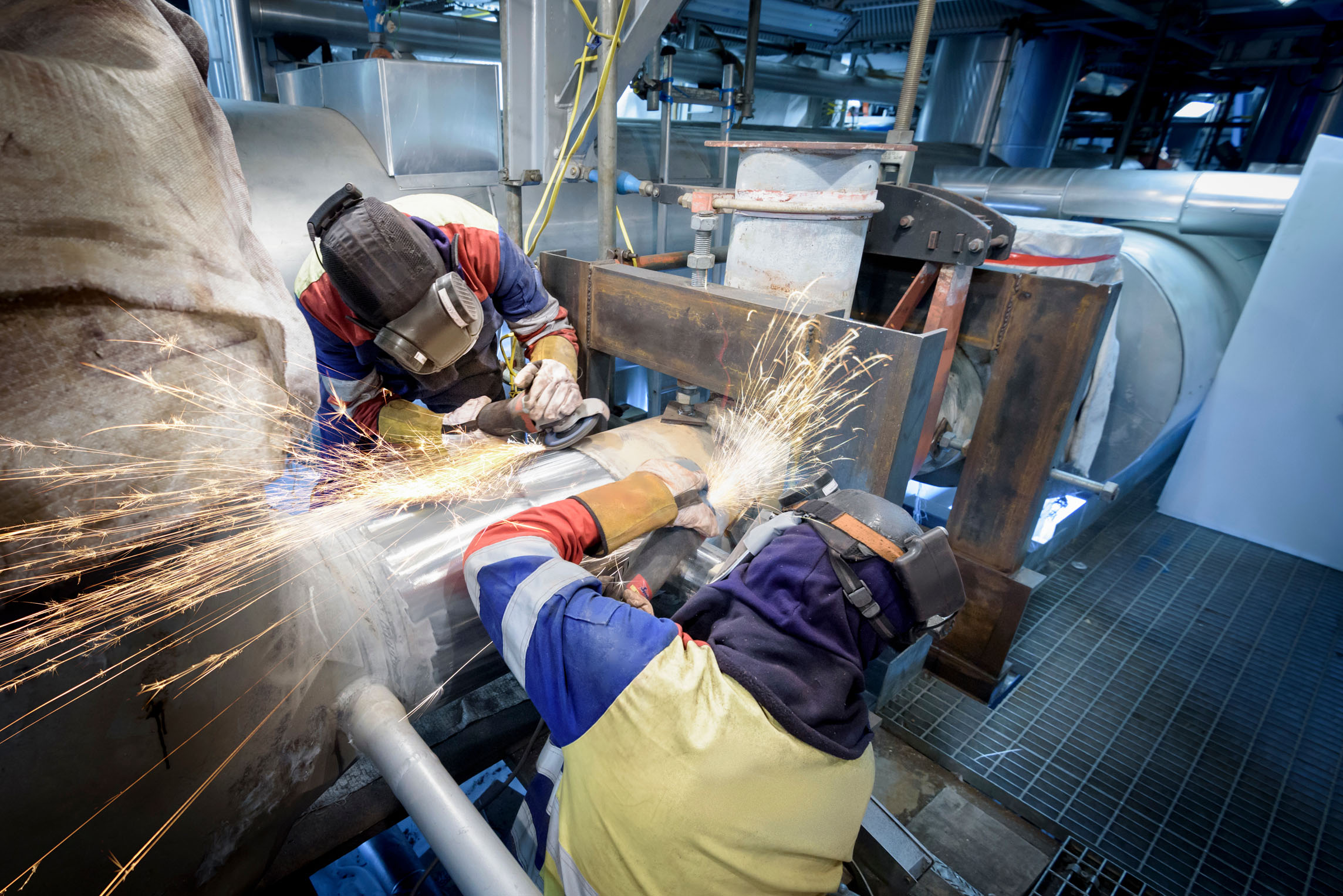 Metalworking is a general application that includes industrial processes such as dry metal grinding, buffing / polishing and other related processes which add value to metal components. Various types of abrasive materials are applied to the metals at high speeds with belts or discs to accomplish desired surface preparation, finishes or component size reduction. Metalworking processes are performed with both hand-held tools and with machines. Grinding is commonly used in applications such as welding preparation and dressing, sand casting post-processing and to remove rust or paint from surfaces. Buffing and polishing are usually multi-stage processes used to smooth rough surfaces and/or apply a desired finish to the working metal such as on tools, knives or appliances.

Key benefits from grinding dust and fume filtration include:
Worker health protection and minimized potential long term liability
Energy savings and conservation through recirculated conditioned air
Extended machine life
Improved part / product quality
Reduced housekeeping
OSHA & EPA regulation compliance

Are you faced with any of these filtration difficulties? We can help.

Ventilation systems that have been heavily modified and/or airflows that are out of balance.
Incorrectly designed or modified ventilation points, abrasion in ducts and filters, incorrect operation of filtration equipment.
We can evaluate existing ventilation system and provide detailed technical recommendations, products and training to solve the encountered ventilation deficiencies.